Smart essentials for the dog who's always invited

SHOP NOW
Designed to solve problems so you can spend more time with your pup.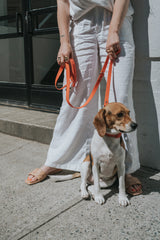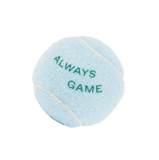 Created to celebrate all the best that dogs bring.
From a line of inventors, we merge form with function to solve problems and elevate everyday routines with your dog. To more happy days together on the trails, at brunch, and everywhere in between.
Learn More
What the humans are saying
"No matter the size of your dog or the length of your journeys together, the travel bottle will seriously come in handy and become the helpful accessory you didn't know you needed."
"Give a National Park enthusiast the travel bottle to help keep their pups hydrated while walking along the South Rim of the Grand Canyon, exploring the ruins of the abandoned mining town at New River Gorge, or strutting down the carriage roads of Acadia."
"We have used a lot of water bottles over the years while traveling with our pups, and this one beat them all. It's easy to use and seals tight for zero leaks. We'll never travel anywhere with our pups without this bottle."
"I love the travel bottle. I think it's so smart and so innovative."
"We love our pups, but sometimes they can make a mess. This travel bottle will be the first thing you grab before you take Buster out for a walk. It clips onto leashes and bags for easy transport and helps cut back on water waste."
"When we're on walks or away from the house, she's afraid of drinking from typical water sources such as human water bottles or garden hoses. She absolutely loves this water bottle because it dispenses water into a bowl-like top."
"This is really effective for long walks and hikes with my pup. I love that we don't have to resort to dirty communal water bowls at the dog park."